Rentguard Tenant Referencing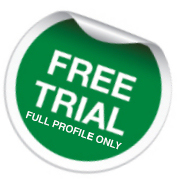 Rentguard is an independently owned company that has been providing high quality products and services to landlords and letting agents throughout the UK since 2001.
We offer a range of Tenant Referencing Services to both letting agents and landlords. Our services are provided to landlords on a pay-as-you-order basis and monthly credit accounts are available for Letting Agents.
Our range of services has been developed to reduce as much of the risk as possible from both residential and commercial lettings. Every case is treated with due diligence and we pride ourselves on an exceptionally high success rate.
Available with just a 24-48 hour turn around, we provide fast and reliable Tenant Referencing solutions to both Letting Agents and individual landlords.
Try our tenant screening service today with no obligation or monthly contract!